Festrogen came about as a means to an end – needing more women and queer people to take the stage as stand up comedians. And we won.
A brief history
of Festrogen
First edition
Our inaugural festival kicked off in Luxembourg City with a bang.
Over three days, the founding team gave two workshops to 21 women. Our experienced comedians delivered a comprehensive and hands-on introduction to performing stand-up comedy, which gave participants the confidence to rock the room at the open mic.
On top of all that we had three sold out shows, including the European premier of "50 ways to leave your employer", a show that went on to have a sold out run at Edinburgh Fringe.
Festrogen Quick'n'Dirty 2022
Not content with just one edition per year, Festrogen organised a short and sweet return in October 2022, delivering a workshop that picked up where it left off at the first edition.
Over the two days, we hosted two sold out shows, including a brunch show at Mirador. This edition saw Festrogen form new partnerships and confirm its commitment to making comedy more inclusive in Luxembourg.
After such warm welcome all we can say is we're here to stay!
Festrogen 2023
The 2023 edition took the next logical step, providing more workshops for beginning and advanced comedy writing and expanding into storytelling and improvisation skills with internationally-recognised professionals from outside the founding team. Meanwhile, our mixed bill shows featured hand-picked performers from outside of the country as well as some local faces to entertain and inspire local audiences. We are thrilled this edition of the festival was a raging success once again and can't wait to see you at our shows and workshops in the future!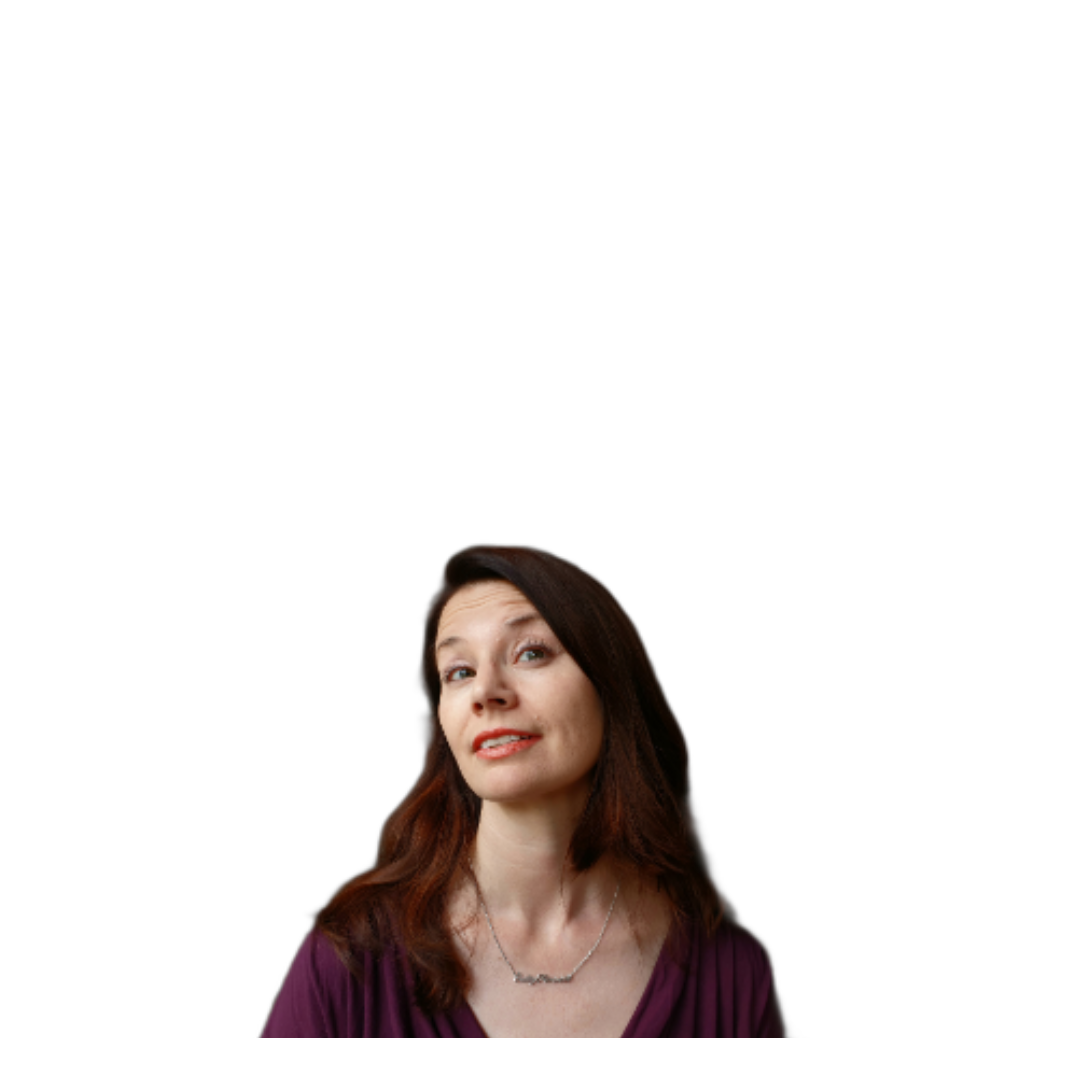 Jess Bauldry
Jess Bauldry is a British comedian who has been living and working in Luxembourg since 2010. A passionate creative writer since childhood, she started doing standup to inject more humour into her stories.
Jess performed at the Luxembourg International Comedy festival in 2018 and 2019 and performed her two-hander "50 Ways to leave your employer" to sold out crowds over 16 days at the 2022 Edinburgh Fringe.
Jess jokes about love, work and the meaning of cake.
Jess co-founded Festrogen in 2022 to build a more inclusive comedy scene in Luxembourg and encourage more sisters to share their stories.
She is part of the organisational committee behind the Duchesse of Comedy, a women-run comedy club established in Luxembourg in September 2022.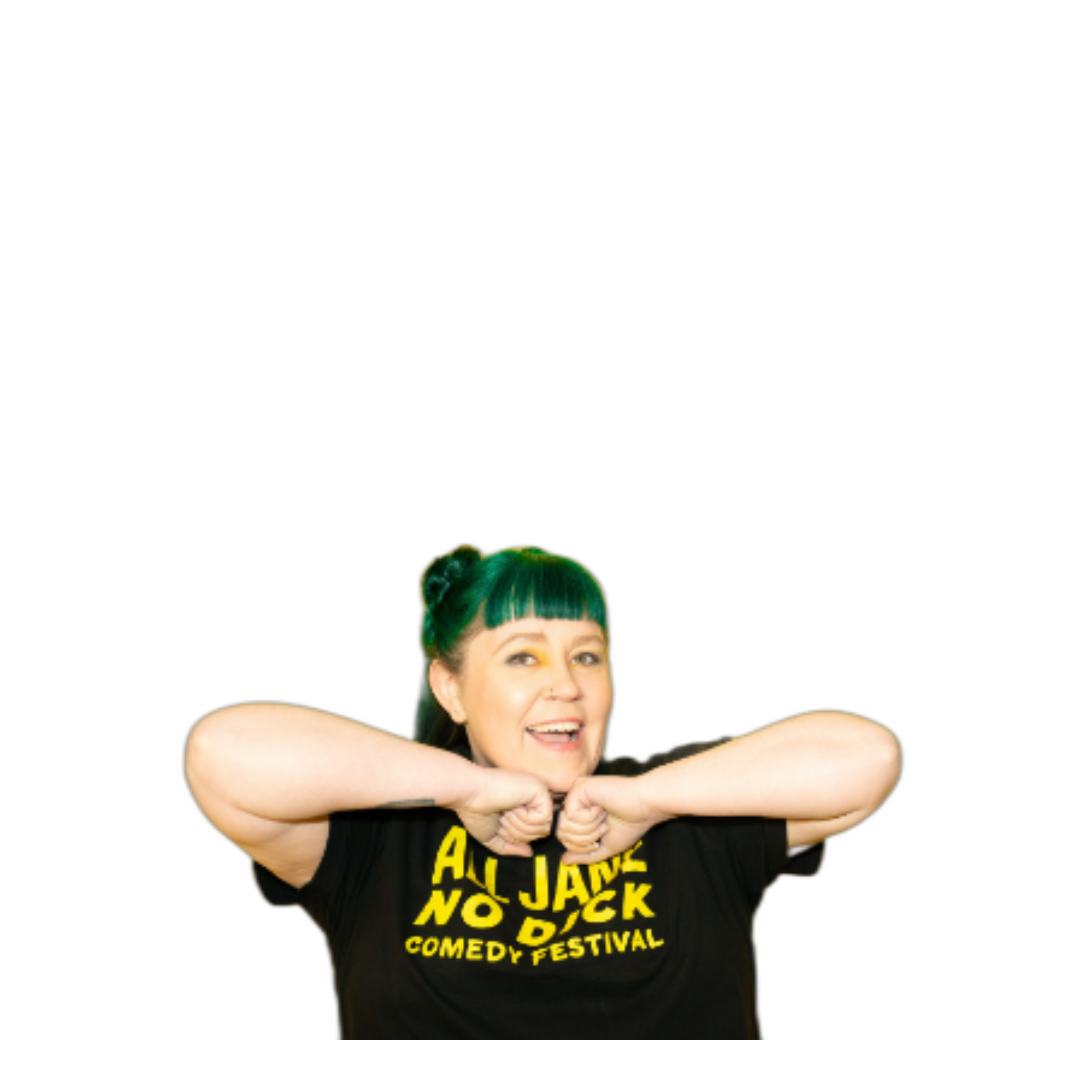 Erin Crouch
Erin Crouch is an American comedian who lives in southern Germany because she craves disapproval.
She has hosted, featured and performed at the Manchester Women in Comedy Festival (2021), Boom Chicago comedy festival in Amsterdam and Tallinn Fringe Festival in Estonia (2022) and Utrecht Comedy Festival (2023).
In conjunction with the US Army Garrison Rheinland-Pfalz, she produces a monthly comedy showcase and teaches stand-up for teenagers and adults. She recently opened for Enissa Amani, the first German woman comedian to have a Netflix special.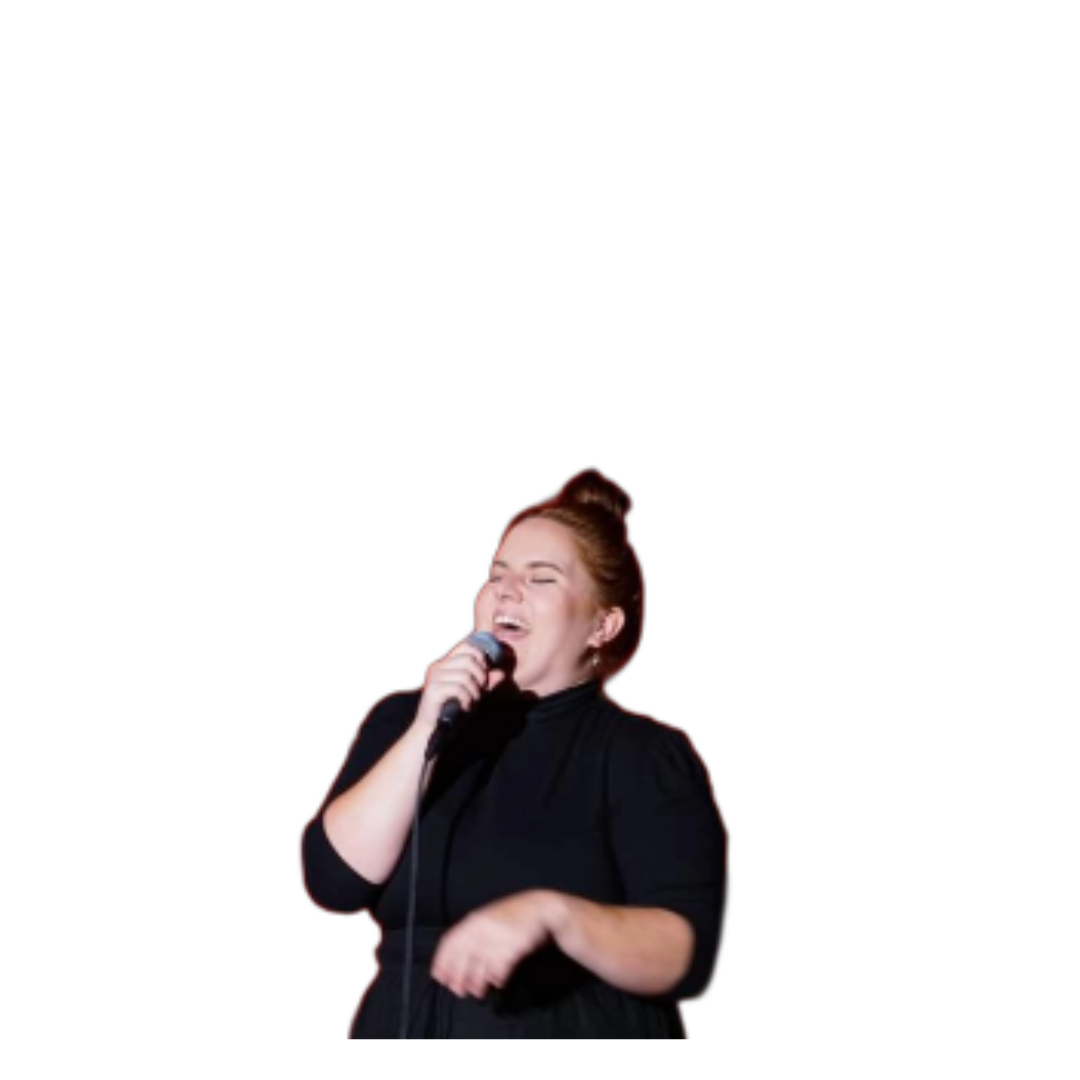 Mari Volar
Mari Volar is an international Estonian comedian, comedy producer and musician. Having been kicked out of her pretty, yet introverted homeland for being too opinionated, unattractive and loud, she's been in very public hiding in Cologne, Germany since 2019 and performs internationally across Europe.
She's a frequent feature in English comedy show line-ups across Germany (in cities like Cologne, Frankfurt and Berlin to name a few) but her comedic timing and surprising amount of Eastern European charm have also received attention and praise in The Netherlands, Belgium, Luxembourg and Czech Republic.
Her witty remarks and tales of immigrant living will make you love, hate and pity her in perfectly equal amounts.
Mari is the founder of Clit Comedy Club, which entertained Estonian audiences at Tallinn Fringe in 2022 and is now touring internationally with their 2-woman show "The Clitoris Act". She produces weekly comedy shows in Cologne with her second comedy collective Random Things Comedy.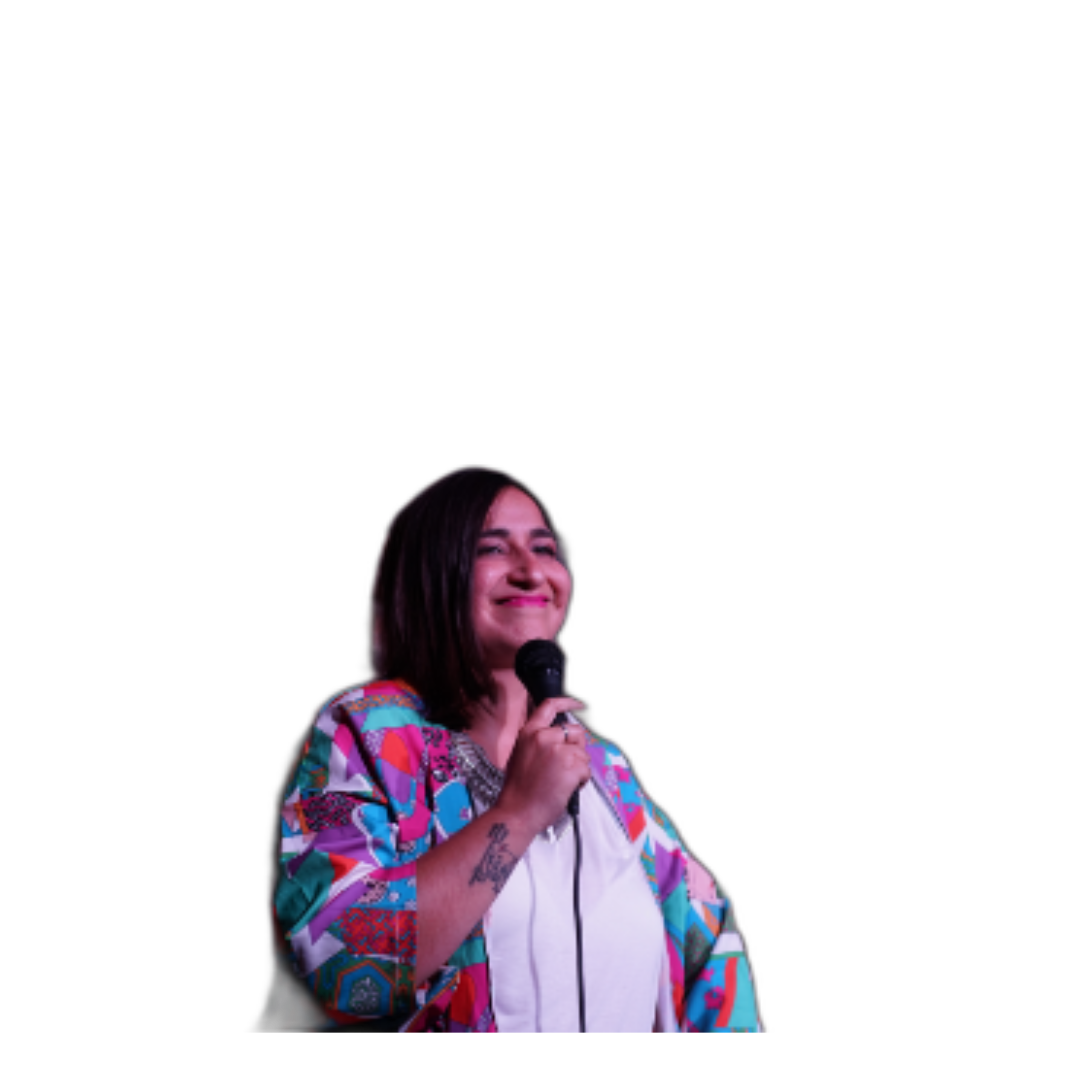 Anshita Koul
Anshita Koul (she/they) is a full time standup comedian from India, with a part time job in Berlin. She is the co-founder of Clit Comedy Club and Festrogen Comedy Festival in Luxembourg. Anshita made her debut in the standup world from the Indian reality TV show Queens of Comedy(Netflix from 2017-2019). Most recently, she made it to the 'One to Watch' list at Funny Women Stage Awards 2021 and is also a Funny Women Stage Awards 2022 finalist, currently found on their hall of fame alongside some brilliant names in standup comedy.
Anshita does comedy in three languages – English, Hindi and Kashmiri and has two solo hours (in Hindi) and one in English – Little Too Much
under belt. She is currently on tour with her English solo hour and has performed the show and parts of it in 25+ cities including Edinburgh Fringe 22, Tallinn Fringe 22 and the backyard of a rich cis-het Flemish man.
Her solo show performance in Brussels, also got her into the Belgian press.
Off stage, Anshita works as a writer, educator, show producer and also conducts online and offline joke writing/creative writing workshops.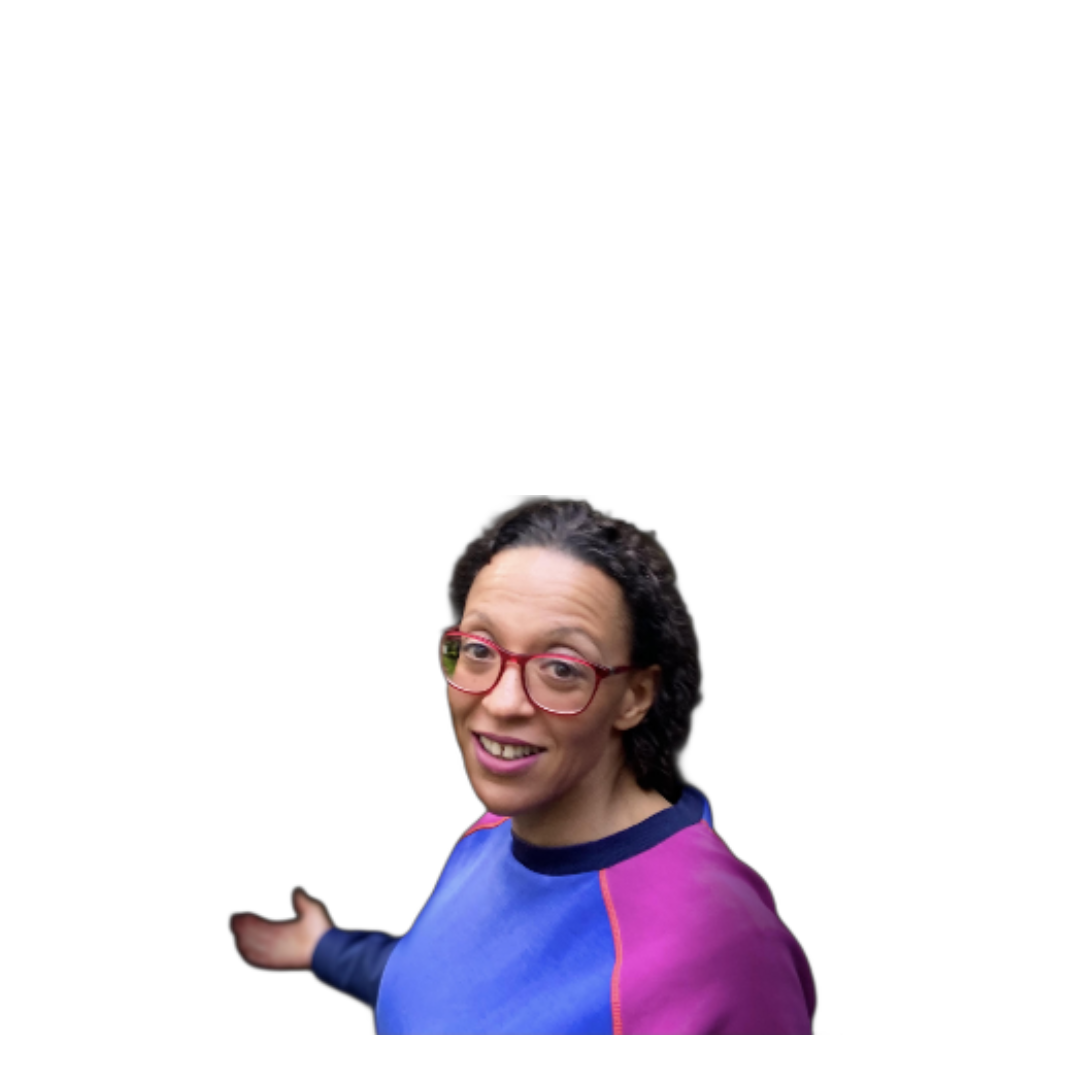 Sharon VS
Sharon VS spent 20 years hiding her comedic talent in a corporate HR career. This is a rich source of comedy inspiration. But she cannot stress enough that any resemblance in her jokes to real people or events that actually happened is entirely coincidental. It's not always about you, Steve. When not on stage you will find Sharon gathering more material by raising a teenager. In 2022 Jess and Sharon performed their comedy two-hander, 50 Ways To Leave Your Employer, to sold out audiences at the Edinburgh Fringe.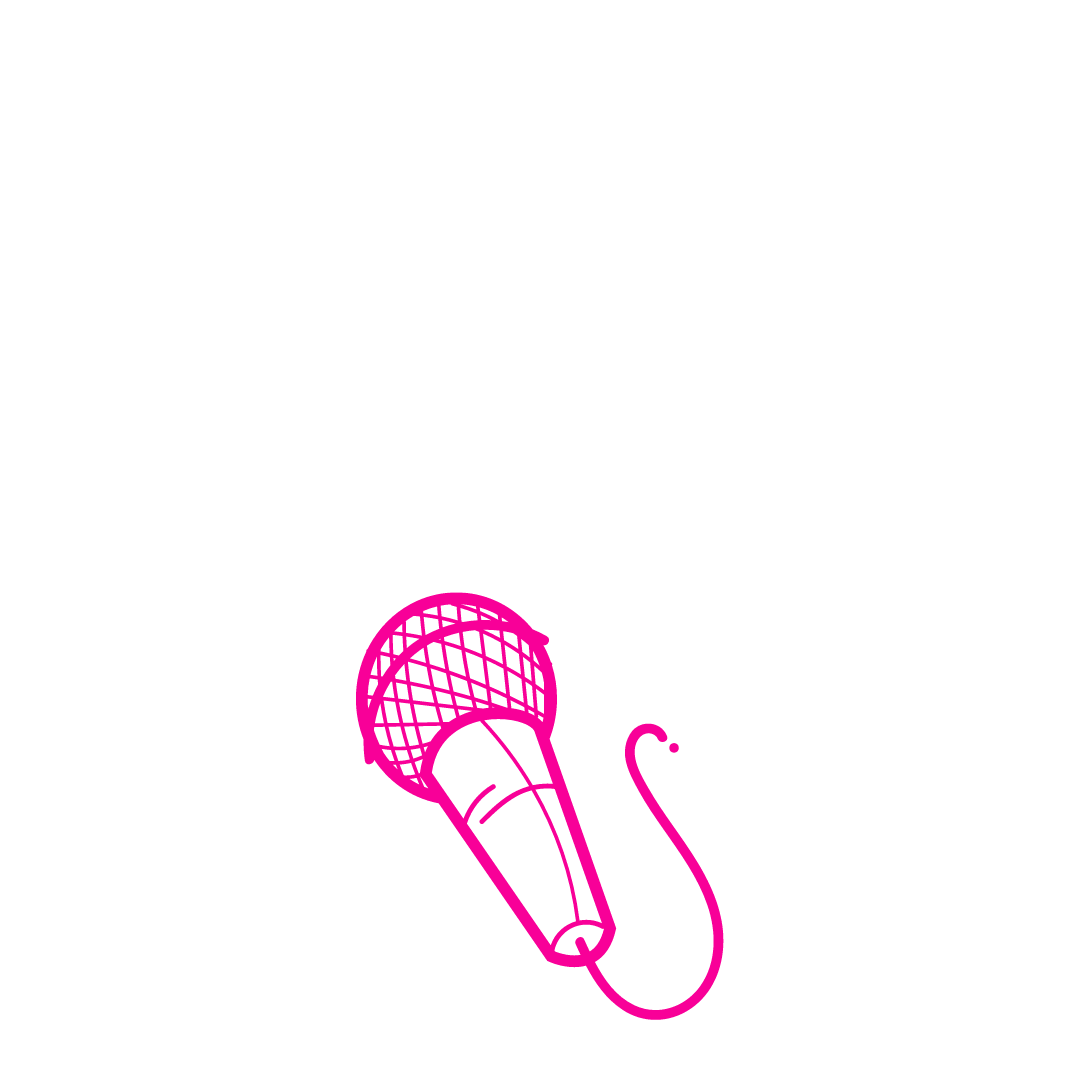 Work with us
Want in on some awesome-sauce Festrogen action? Or need comedians for an event outside of the festival? Whatever your quiry, get in touch in the `contact us`section!
Festrogen is not just about one festival, it's about building a tight and lasting community of open, accesible and exciting comedy for people of all genders and backgrounds.
If you're interested in participating at Festrogen as a performer, get touch with us via email – info@festrogenfestival.com. If you're interested in getting started with comedy or don't know how to up your joke game, check out our workshops under `workshops`. And see you soon!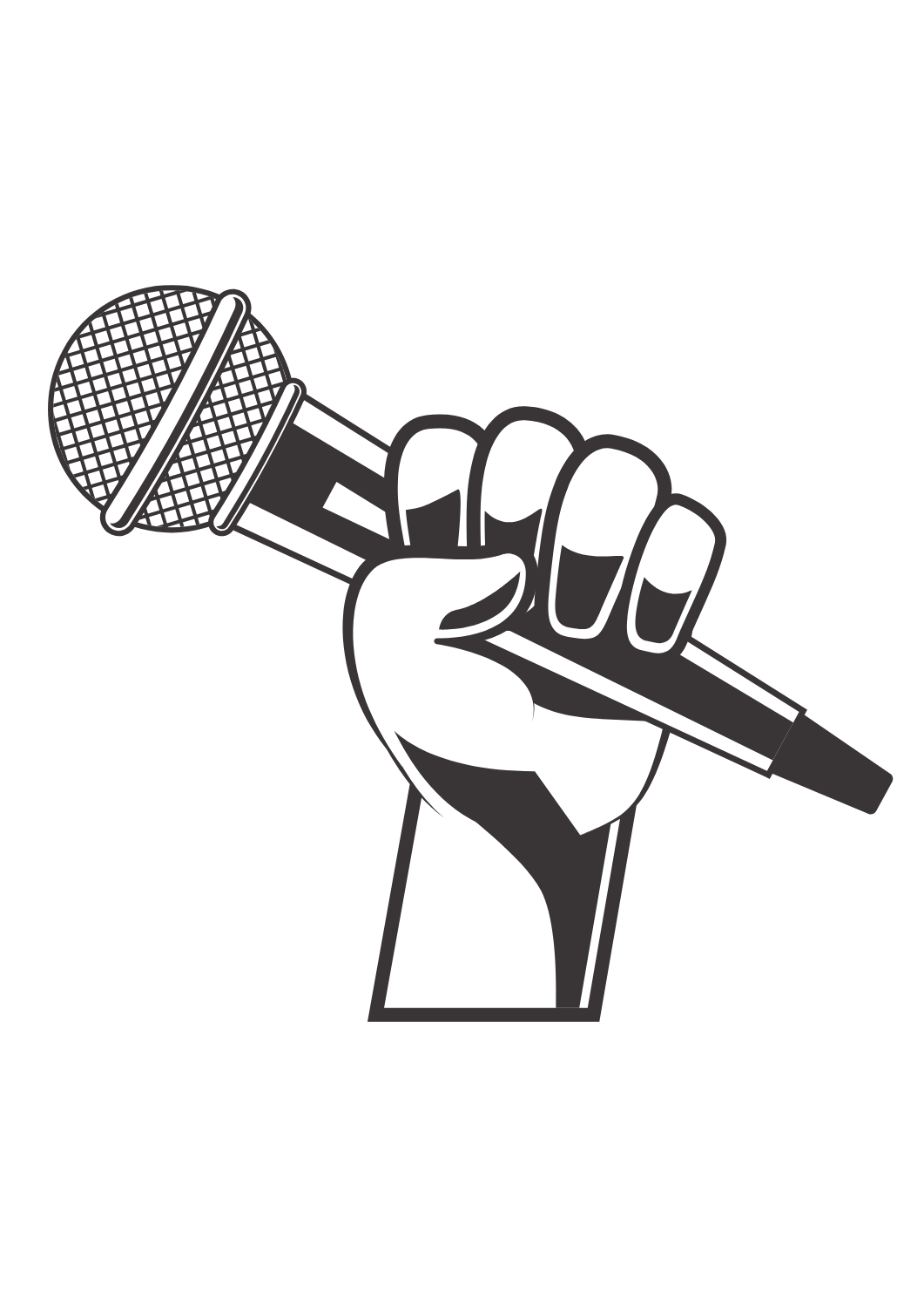 Want to get involved?
Participate as a workshop student
Festrogen Feedback
This is what participants have had to say about us
"Bestrogen [of the Festrogen] was the kind of magic that you wish you could bottle and keep forever! Amazing audience and electrifying atmosphere. Definitely something Luxembourg has been missing for a very long time."
Marta
Audience member and workshop participant
"Anyone who's ever had so much as a millisecond flirtation with the idea of doing comedy should and absolutely must attend this workshop. Even if you don't want to pursue a stage career, the lessons taught at the workshop will help you with whatever you aspire to be in life."
Mellina
Festrogen Workshop Participant
"I would have never dared to try standup comedy if not for the Festrogen workshops! It gave me all the tools I needed to get started: writing exercises, stage tips and a great community of amazing and inspiring ladies!"
Maria
Workshop participant in 2022
"Best experience ever! Lots of fun, support, learning and great people. Thanks a lot!!"
Aida
Workshop participant and audience member
"Best workshop I've ever been to! I can't wait for next year to do it all over again!"
Georgia
Returning workshop participant
I want to know more!
Subscribe to our information list
Say hi to our trusted partners