The Festival offers workshops to both established comedians and those just getting started.
The 2023 MINI Festrogen is taking place on 27th-28th October in Luxembourg City
How to be a great MC + work a crowd
with Mel Byron
about the workshop
Looking to up your game as MC at either comedy shows or corporate events? We got you!
Hello. Welcome. Thank you. As the first and last person on stage, and someone who pops up several times during the gig, the MC is a key part of the success of any comedy night.
But what makes a good, or even great, MC? What are the skills needed to create the very best experience for all involved? How can these skills enhance your usual comedy set?
In this workshop, highly experienced MC, Mel Byron, will take you through the wider set of skills an MC needs to have to make a comedy gig a success and shows how these skills can be used even when you're doing a set.
These highly useful skills can also be applied to hosting and facilitating corporate events and conferences.
Topics covered include:
· Making acts feel welcome
· Knowing and preparing the audience
· Crowd work
· Attitude and Persona
· The Rhythm of a Comedy Gig
· Being organised
Details:
Date: 28th October
Time: 2pm-4pm
Location: Restaurant QoSQo Ville
Cost: 50€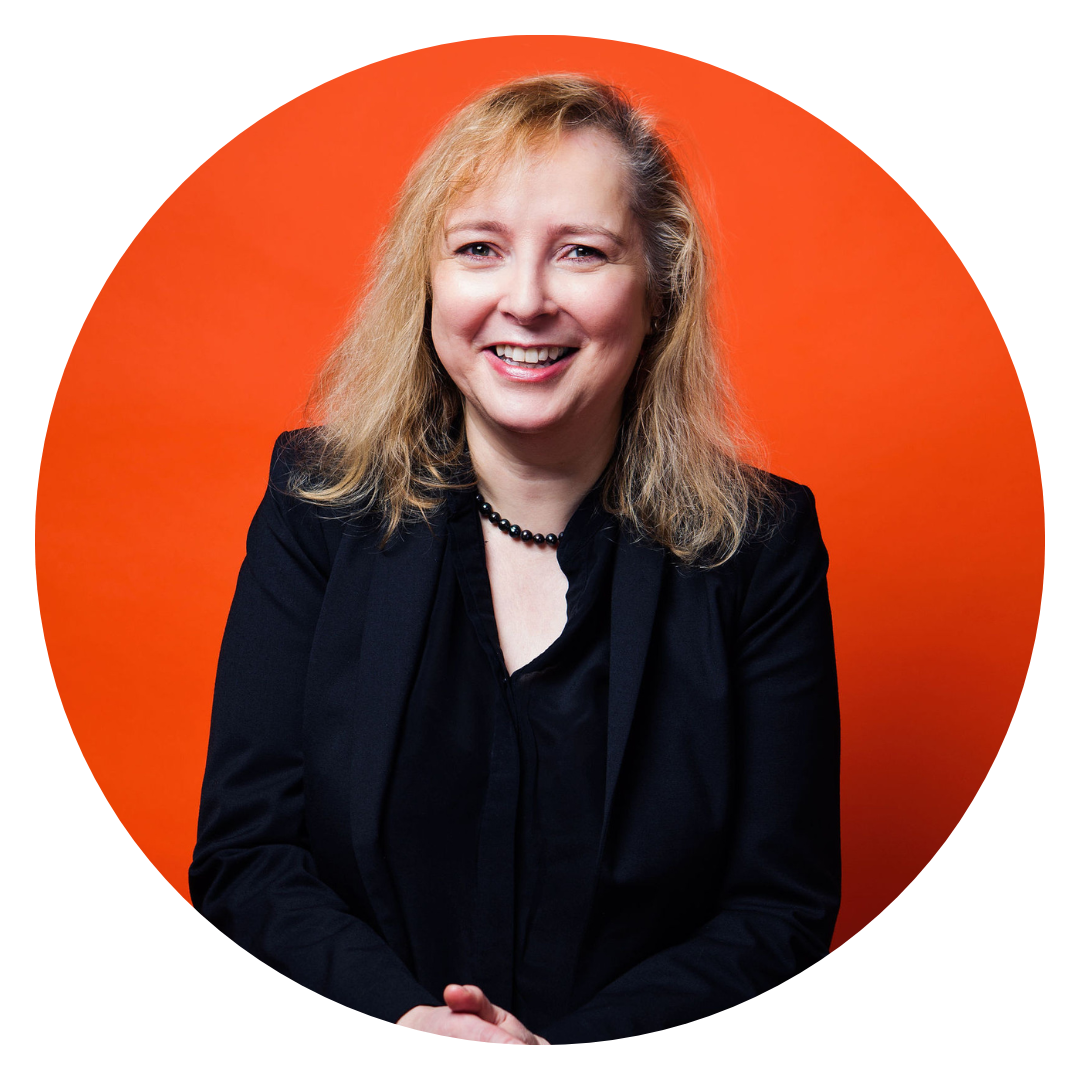 who is Mel Byron?
Mel Byron is a comedian, speaking skills coach and writer. She performs comedy all over the UK and is much in demand as an MC and host. Mel has presented solo shows at the Edinburgh, Brighton and Manchester Fringes and at the Nottingham Comedy Festival.
She spent over 20 years in the publishing industry before transferring her skills and her passion. She is now a comedian, writer and speaking coach. Mel's first solo comedy show, Karoshi, was a plea for a kinder, more people-centred workplace culture, and toured to several UK Festivals, including the Edinburgh Fringe. Her latest training programme, Work Like Her first a Comedian, is launching in 2023 and shows how much of the comedian's craft can be applied to work and life.
PRAISE FOR MEL:
'Mel is a brilliant MC who can play any room' (Don Biswas, Top UK Comedian)
'Mel is an extremely able, affable and professional MC. She quickly gets an audience on-side with her warmth and wit, thus ensuring every act receives a warm welcome.' (Comedy Lock-In, Kent) and 'Inspired Comedy' (Lancs Post).
Joke writing for beginners
with Anshita and Erin
about the workshop
This English-language workshop is aimed at people identifying as women and/or queer who have limited or no experience writing and performing stand-up comedy.
In this workshop, you will:
explore the basics of joke writing;
create your first written jokes;
fine tune that material through working with others;
learn new ways to generate fresh punchlines and time their delivery.
There will be an opportunity to perform the jokes you develop during this workshop at future open mics in Luxembourg. We will email you a list after the workshop. 
About the instructors:
Erin Crouch is a US comedian based in Kaiserslautern, Germany, where she performs at and produces a monthly comedy show on a US military base. Erin performs across the EU and in the US. She was selected for the Utrecht International Comedy Festival 2022 and the Boom Chicago Comedy Festival in Amsterdam in 2021. Erin is a co-founder of Festrogen and this will be the third time she has taught joke writing for the festival.
Anshita Koul is an Indian comedian living in Berlin, Germany, from where she performs and produces. Anshita made her comedy debut when she featured on Indian TV show Queens of Comedy. Today, she performs all over Europe and was a finalist of the 2022 Funny Women contest. Anshita is a co-founder of Festrogen and this will be the third time she has taught joke writing for the festival.
Date 28th October
Time: 10am-1pm
Location: Restaurant QoSQo Ville
Cost: 45€
who are Anshita and Erin?
Anshita Koul (IND) and Erin Crouch (USA) are both international comedians based in Germany. They are also both part of the festival founding team here at Festrogen. Check out more information about them under the "about us" tab. You definitely should, they are both VERY impressive human beings.
Their joint comedy writing workshops for beginners have already produced active stand up performers in Luxembourg and given extra confidence to women on stage in The Netherlands, Belgium and Germany.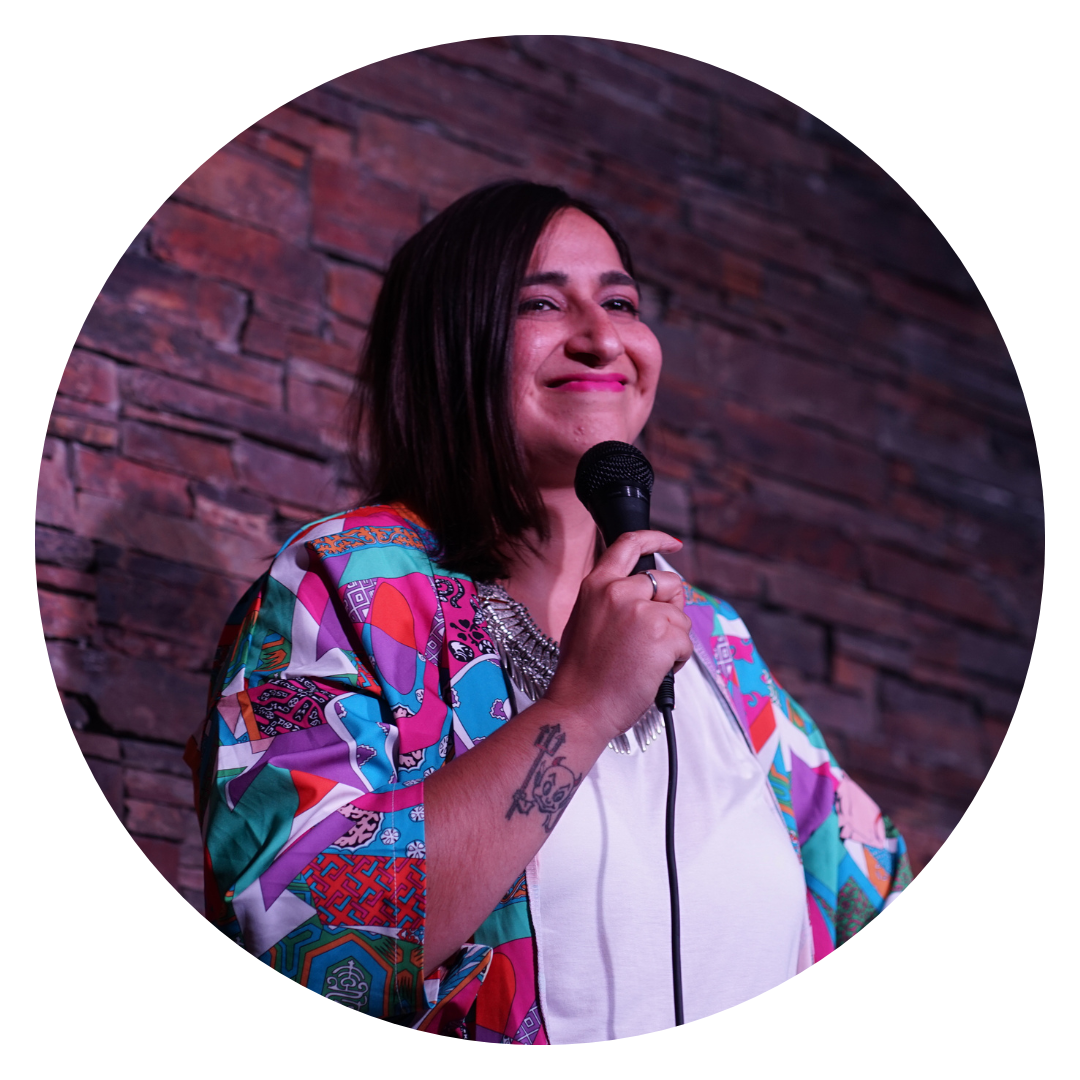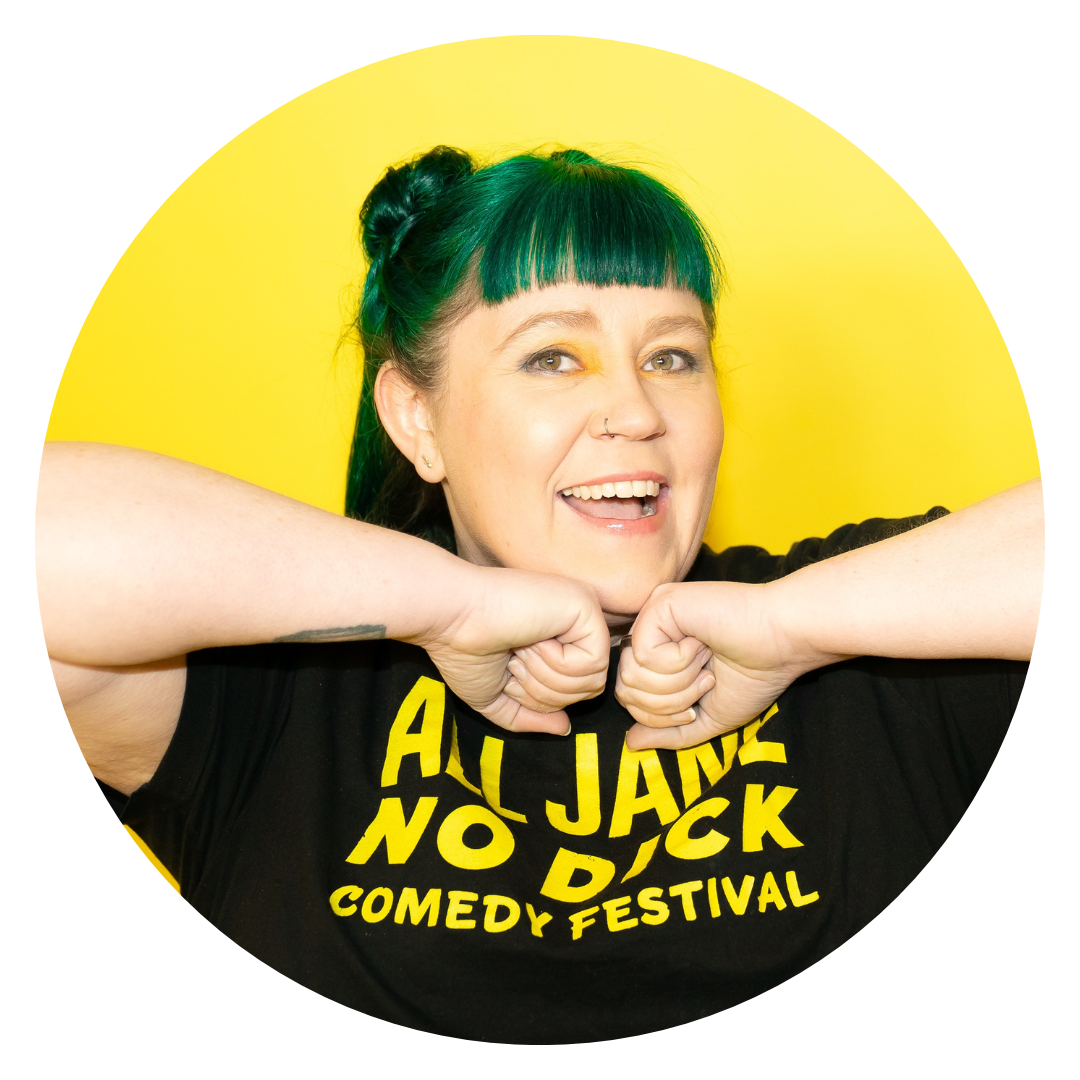 Standing up to imposter syndrome
with Alexandra Neves
about the workshop
Do you want to step up to the stage with more confidence, and less self-doubt? Are you looking to be in charge of your
thoughts, emotions and behaviours?
Going up on stage and exposing yourself (pun intended) can be very scary. But also very empowering. And also triggering. But also liberating. And can for sure bring on some self-doubt:
Am I good enough?
Why should anyone listen to me?
Doesn't everyone else know more than me?
Isn't everyone else funnier?
Your inner critic is always hard at work.
A lot of emotions come up when doing stand-up. No matter if you are a beginner or a more experienced comedian, it can still bring about the dread of not being good enough, making a fool of yourself, and confirming your worst fears.
But, it can also be a brilliant and almost therapeutic way to overcome self-doubt, self-sabotage, gain confidence and find that sweet spot where masks come off and you find yourself flying!
In this workshop, psychologist Alexandra Neves will guide you through the following:
-Impostor syndrome: the pattern in which a person doubts their skills, talents and achievements
and is afraid of being unmasked as fraud, an imposter.
-Identify and bring into awareness your limiting beliefs and develop practical tools for
overcoming and releasing them.
-How you can tame your inner critic, and use it to your advantage, in comedy and in life.
-The masks we wear, and why we wear them.
-And ultimately how to develop more self-confidence.
These are all transferable skills that can positively impact your stage presence, but also your professional and personal life.
Details:
Date: 29th October
Time: 11am-1pm
Location: Restaurant QoSQo Ville
Cost: 40€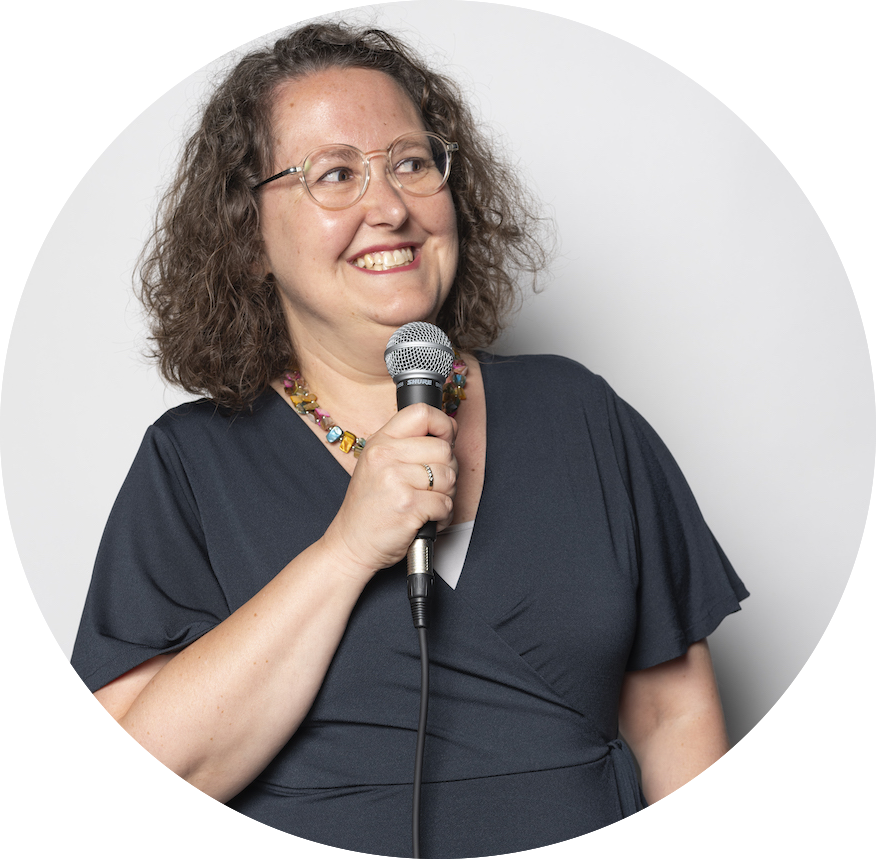 who is Alexandra Neves?
Alexandra is a psychologist with over 20 years of experience in training, personal development, and coaching. Alexandra specializes on mental health coaching, imposter syndrome, overcoming self-
sabotage, and gender equity. A newcomer to the comedy world, she has been doing stand-up for over a year, and discovering the positive effects comedy can have on mental health – and the positive effects
mental health can have in comedy!
Festrogen Feedback
This is what participants have had to say about us
"Bestrogen [of the Festrogen] was the kind of magic that you wish you could bottle and keep forever! Amazing audience and electrifying atmosphere. Definitely something Luxembourg has been missing for a very long time."
Marta
Audience member and workshop participant
"Anyone who's ever had so much as a millisecond flirtation with the idea of doing comedy should and absolutely must attend this workshop. Even if you don't want to pursue a stage career, the lessons taught at the workshop will help you with whatever you aspire to be in life."
Mellina
Festrogen Workshop Participant
"I would have never dared to try standup comedy if not for the Festrogen workshops! It gave me all the tools I needed to get started: writing exercises, stage tips and a great community of amazing and inspiring ladies!"
Maria
Workshop participant in 2022
"Best experience ever! Lots of fun, support, learning and great people. Thanks a lot!!"
Aida
Workshop participant and audience member
"Best workshop I've ever been to! I can't wait for next year to do it all over again!"
Georgia
Returning workshop participant
I want to know more!
Subscribe to our information list
Say hi to our trusted partners